You feel the power of the kite and put your heels firmly in the sand. You want to pull the kite, but you are the boss. The wind blows around your ears, what an amazing feeling!
During the introductory lesson you will learn the principles of kite surfing: building the kite, the safety systems, wind window and kite control with a trainer and kite surfing kite.
Ervaring is niet vereist! Tijdens deze les gaan wij nóg niet het water in.
Up to 4 people
Grouplesson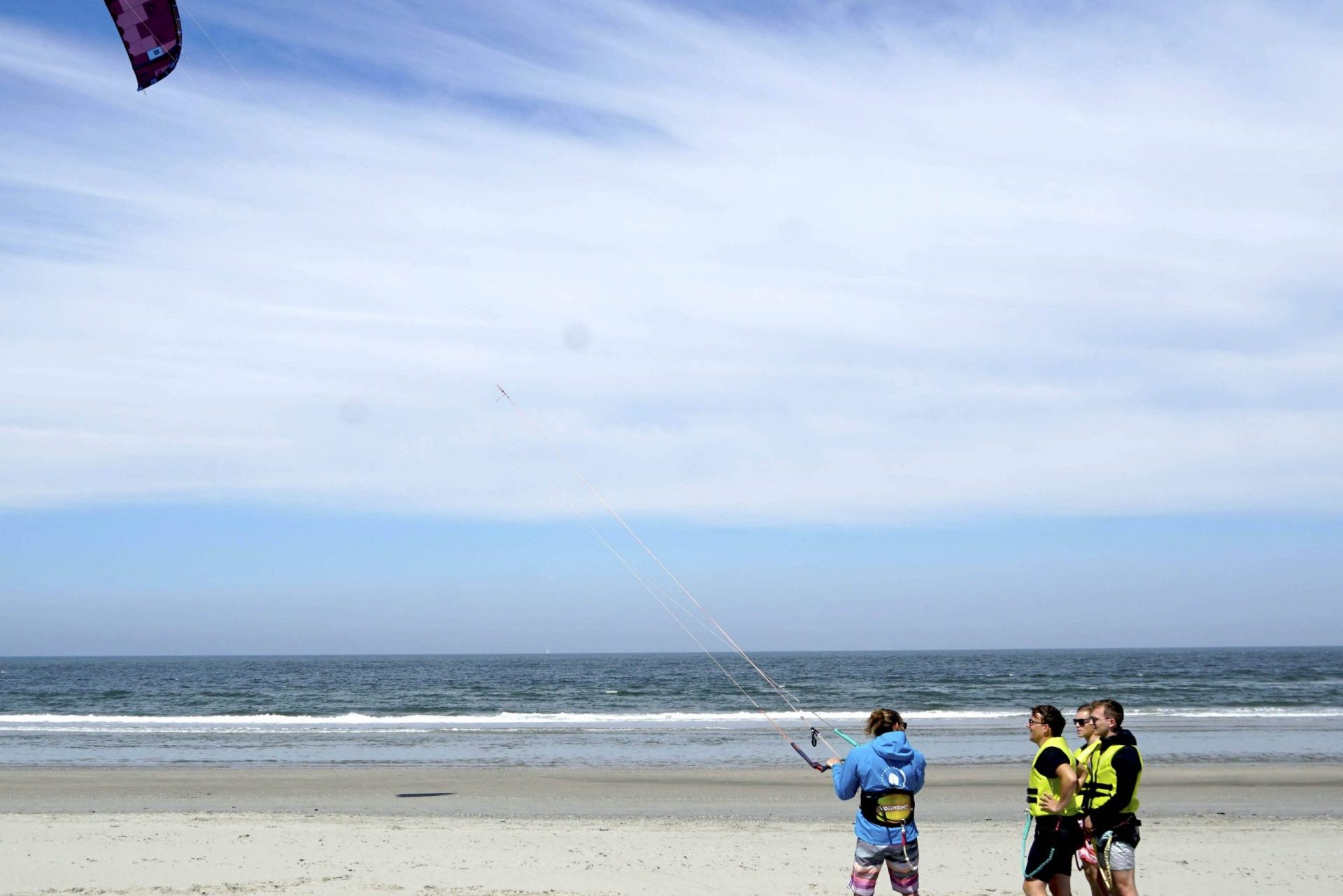 € 95
  2 people per kite
  Only? No problem, we will divide you into a group!
  Latest equipment
  1 lesson of 2,5 hours
maximum 2 persons
Duo Lesson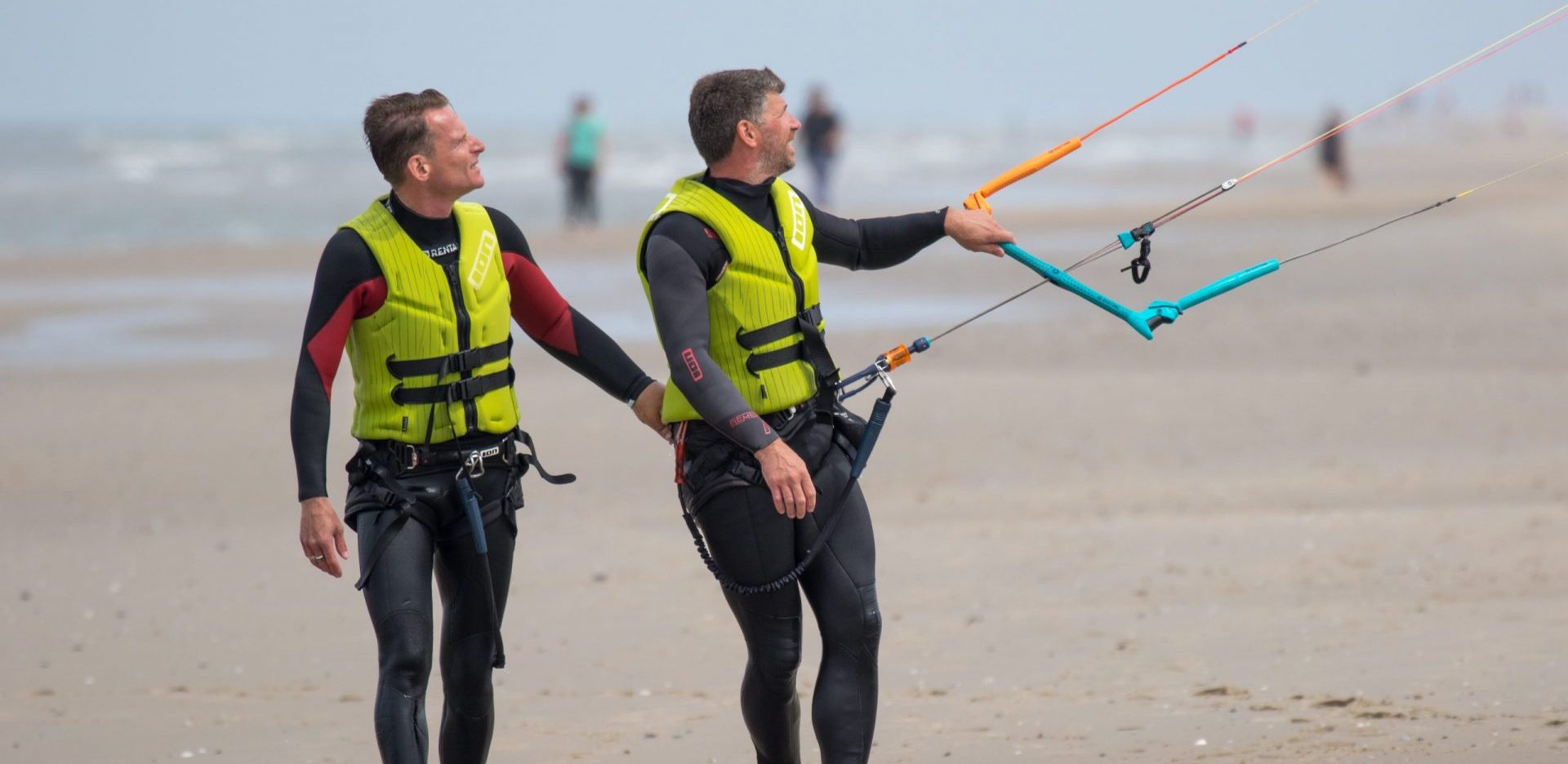 € 120
  Max 2 persons per group
  Meistgewählte Lektion
  Kitesurfing together
  Cozy and intensive
  1 lesson of 2,5 hours
Solo
Private lessons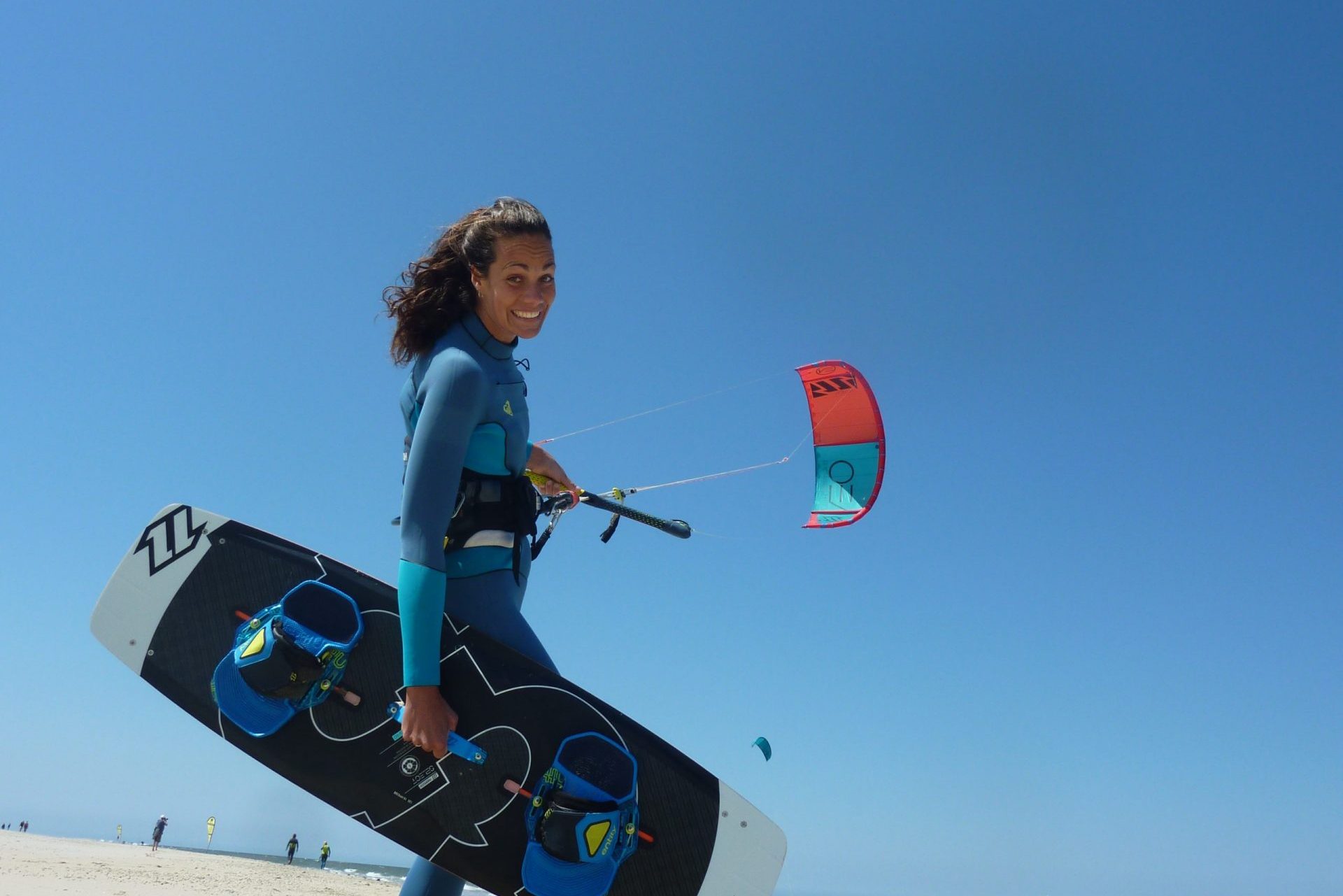 € 175,00
  Most effective lesson
  Full focus on your skills
  Latest equipment
  1 lesson of 2,5 hours